Here are screen caps of the Rebelde couples. Let me know if you guys want to see some other couples that haven't been included. I'll be more than happy to include all the desired couples. I also included Mia y Roberta because I know that a lot of people are fans of Dulce and Annie so I thought I should include them. So, if you guys have a friendship pairing that you would like me to include feel free to ask.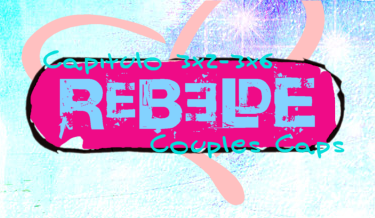 Download Link:
Capitulos 3x2-3x6
Quality:
Excellent
Format:
PNG
Couples:
Mia y Miguel,
Diego y Roberta
, Lupita y Santos and Mia y Roberta
♥ Credit
madebymake
♥ Don't steal and claim as your own
♥ Enjoy! :D
As always I love to hear what you guys think. So please comment so I know you guys appreciate this.
Current Mood:
hyper